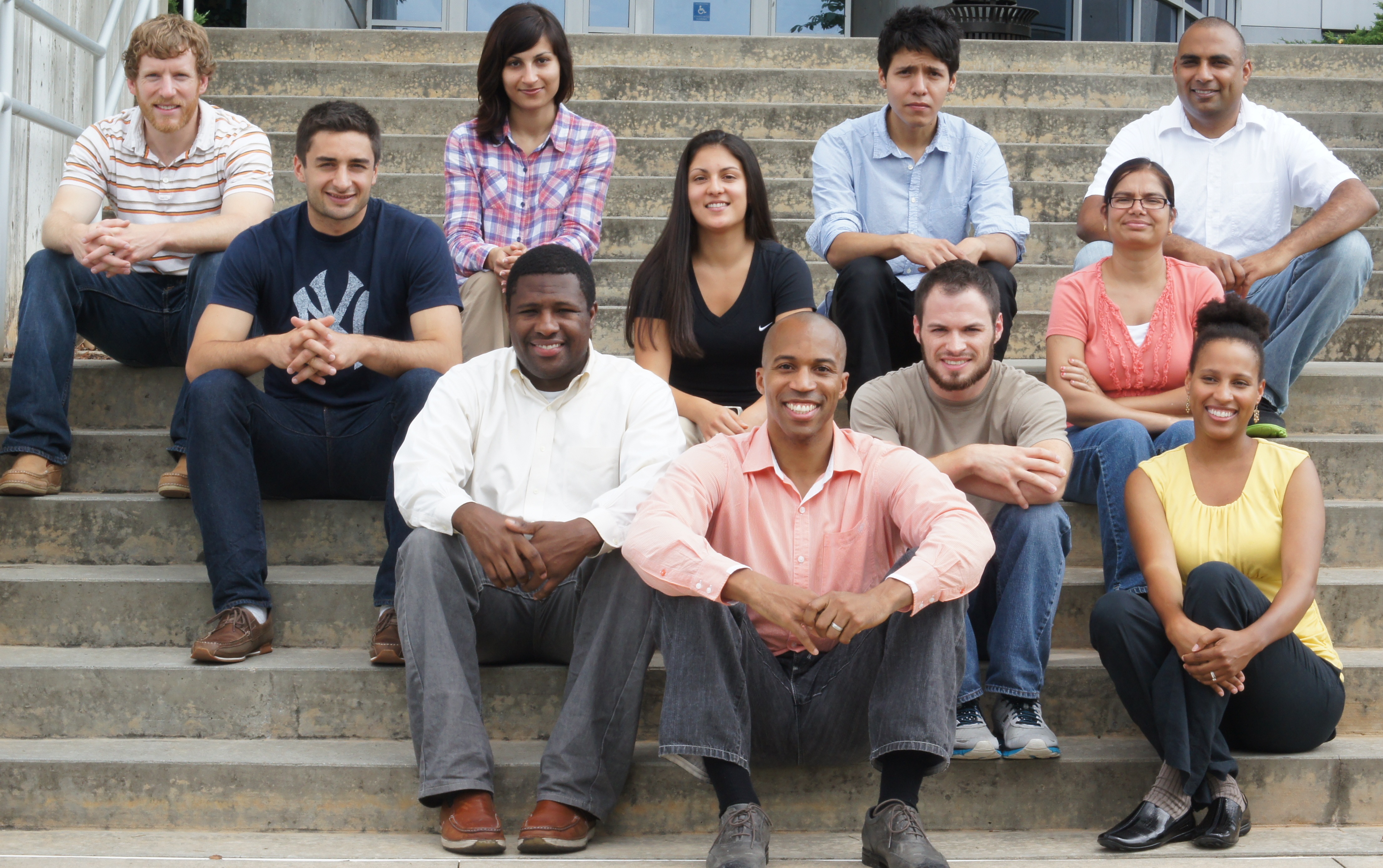 Welcome! The NEST Lab develops new science and technology exploiting energy transport processes at the nanoscale to excite, educate, and employ the world.  Specifically, we conduct research with interdisciplinary teams, and apply fundamental principles from science and engineering to solve problems that enable technologies supporting global energy solutions, more functional and affordable electronics, and a variety of useful products based on nanoengineering.
Recent Publications
J.H. Taphouse, O.L. Smith, S.R. Marder, and B.A. Cola. A Pyrenylpropyl Phosphonic Acid Surface Modifier for Mitigating the Thermal Resistance of Carbon Nanotube Contacts. Advanced Functional Materials, 2013. [pdf]
D.R. Thompson, S.R. Rao, and B.A. Cola. A Stepped-Bar Apparatus for Thermal Resistance Measurements. ASME Journal of Electronic Packaging, 135:041002, 2013. [pdf]
J.H. Taphouse, T.L. Bougher, V. Singh, P. Pour Shahid Saeed Abadi, S. Graham, B.A. Cola. Carbon Nanotube Thermal Interfaces Enhanced with Sprayed on Nanoscale Polymer Coatings. Nanotechnology, 24:105401, 2013. [pdf]
P. Pour Shahid Saeed Abadi, S.B. Hutchens, J.R. Greer, B.A. Cola and S. Graham. Buckling-driven Delamination of Carbon Nanotube Forests. Applied Physics Letters, 102:223103, 2013. [pdf]
P. Pour Shahid Saeed Abadi, M.R. Maschmann, J.W. Baur, S. Graham, and B.A. Cola. Deformation Response of Conformally-Coated Carbon Nanotube Forests. Nanotechnology, 24:475707, 2013. [pdf]
Affiliates
News
November 15, 2012
NEST graduate student Tom Bougher, along with graduate students Caroline Burkhard Golin and Anne Mallow, were runner-up finalist in the SAIC Georgia Tech Student Paper Competition – Congratulations!!  Their paper is entitled "Towards a Comprehensive Framework for Nanomaterials:  An Interdisciplinary Assessment of the current Environmental Health and Safety Regulation regarding the handling of Carbon Nanotubes in Research and Manufacturing Settings."
October 2012
Congratulations to graduate student Parisa Pour Shahid Saeed Abadi for winning an NSF travel award to attend the 2012 ASME IMECE Nano-forum!
July 27, 2012
Prof. Cola is selected by President Obama to receive the Presidential Early Career Award for Scientist and Engineers (PECASE)! The citation reads "For outstanding research on energy conversion, nanoscale transport, and materials; and for significant outreach and educational activities involving K-12 students and teachers from disadvantaged minority communities"  Link
July 2012
Graduate student Parisa Pour Shahid Saeed Abadi was selected as a finalist for the Society of Engineering Science presentation award competition!
February 2012
Graduate student Parisa Pour Shahid Saeed Abadi received the outstanding poster award in GT research and innovation conference!